Roses are not always red, and you don't always have to toss them out after a few days. Enter Venus ET Fleur, offering beautiful, real roses that last for one year. Why waste money on blooms from the bodega (that you'll have to constantly replace) when you can enjoy one of these arrangements all year long? This thoughful gift is worth the splurge. 
After Seema Bansal received a subpar floral arrangement for Valentine's Day from her then-boyfriend (now fiancé), Sunny Chadha, the couple was inspired to transform the online floral industry. With this goal in mind, the concept behind Venus ET Fleur was born — fresh roses that retain their color, scent, and texture for as long as a year. Each Venus ET Fleur Eternity De Venus rose is cut at its most peak and perfect state and then treated with a proprietary solution and color pigmentation process. The outcome is that the roses magically continue to look, feel, and even smell like real roses.
Since its start in 2015, the brand has expanded into two central locations, New York City and Los Angeles, with hundreds of flowers being shipped out weekly across the globe. Arrangements are available in a variety of shapes and sizes, with boxes ranging in materials such as faux leather and velvet. The arrangements make the perfect gift for showing that special someone you care — whether it's on Valentine's Day, with your wedding décor, or as a thoughtful gift to thank your bridesmaids. Prices run the gamut from $39 to $1,500, with customizable options to suit your style and budget. 
Here are some wow-worthy ways to incorporate the arrangements into your big day:
1. Engagement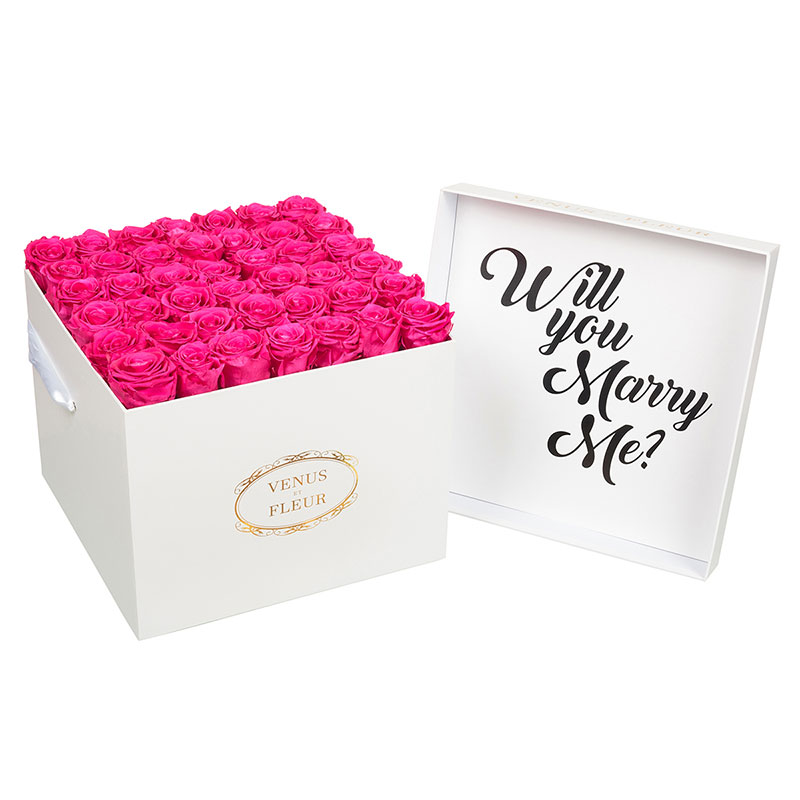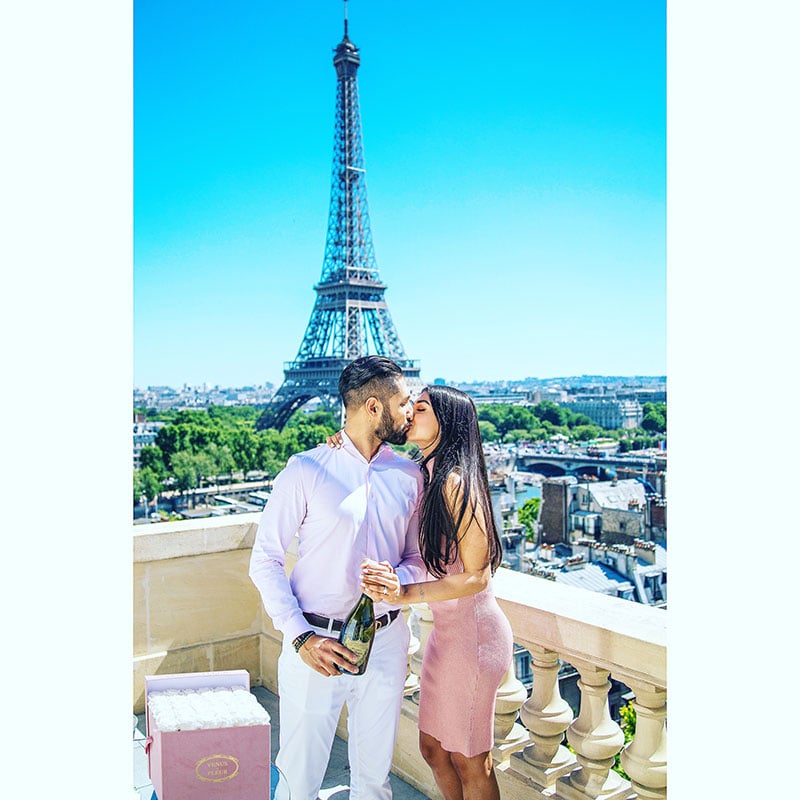 Founders Seema & Sunny's engagement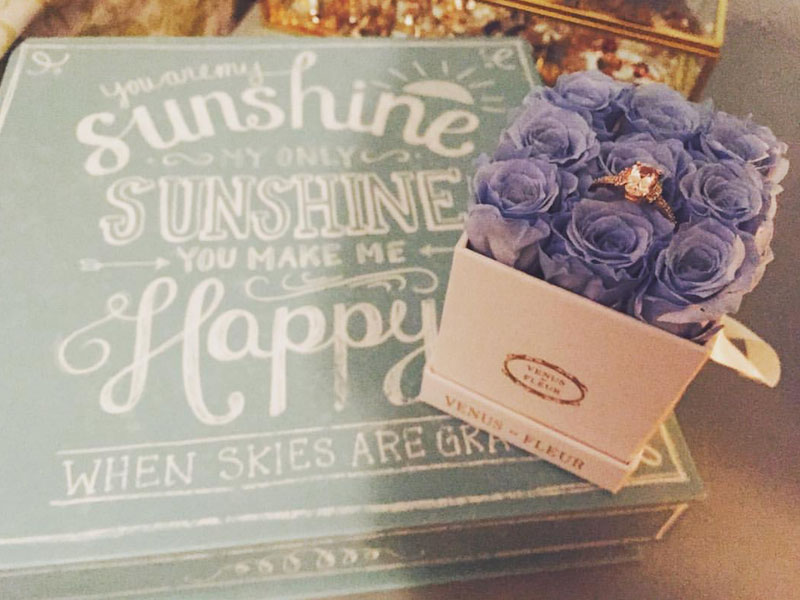 Photo Credit: @tety21 on Instagram
2. Bridesmaid Gifts

Photo Credit: ally_botts on Instagram

Photo Credit: @sbnewman123 on Instagram
3. Bridal Shower Décor 

Photo Credit: @breatifulart on Instagram
4. Escort Cards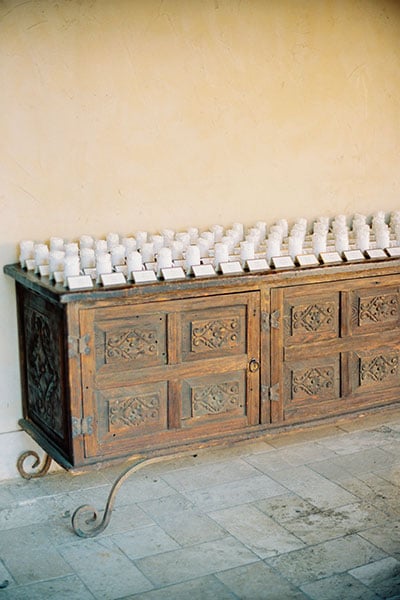 5. Wedding Day Gifts
Photo Credit: @gemmamaurelle on Instagram

Photo Credit: @devonunwin on Instagram
 Bonus: Just Because
Photo Credit: @mnjmiller on Instagram